- Industries -
Growing Your Financial Business
We know your world
Insurance Agents, Mortgage brokers, Finance brokers, Financiers, Investors and the plethora of other Financial Service professionals that fall under the vague title of Financial Brokers.
We know your world. Yes really. We're not outside that circle, we're in it.
Why? Because we're Financial Professionals. We live and work in the Financial services world too.
In fact, our Marketing journey started there, and led us here, to help you.
Markezing helps you lock down the other stuff, outside the financial world. The advertising, social media, customer channels, process improvement, automation, monitoring and measuring that gets your clients to you.
So, you can do your financial wizardry, and help them.
Our Marketing strategies are personalised to what you need to grow your business, to be sustainable, thrive and achieve success.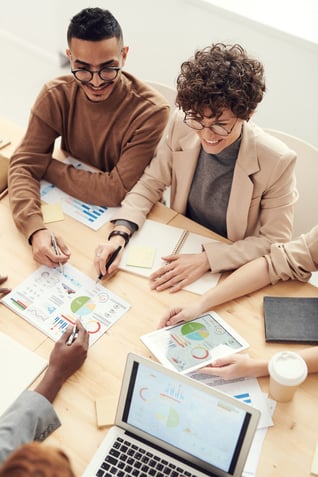 CLIENT STRATEGIES
Your business is probably built around finding clients you can help. You know about funnels and channels and leads.
Our team works with you to enhance your skills to their fullest potential:
We help smooth your workflow through automation.

We streamline customer connections and communications.

We simplify onboarding and form completions.

We work with you to build a winning end to end marketing strategy that grows profits!
The customer technologies we use are smart, capable, and make stuff happen while you sleep. They can highlight where your efforts are best spent, and what will have the most impact.
Markezing is built around a philosophy of client retention … of keeping them so delighted they return again – and again – and tell their friends.